STEEL MAGNOLIAS
a dramatic comedy by Robert Harling
Directed by Teri Hallatt Produced by Sue Meacock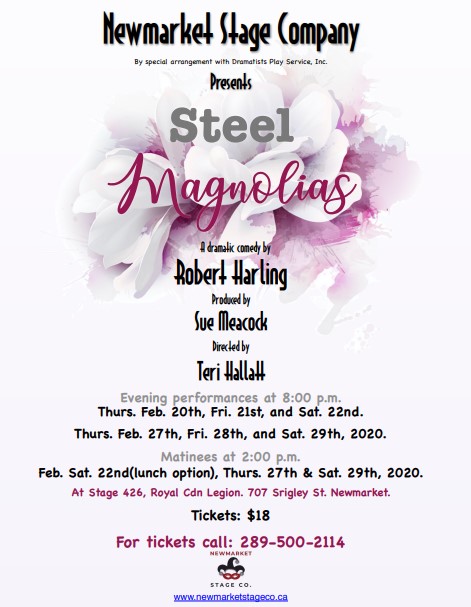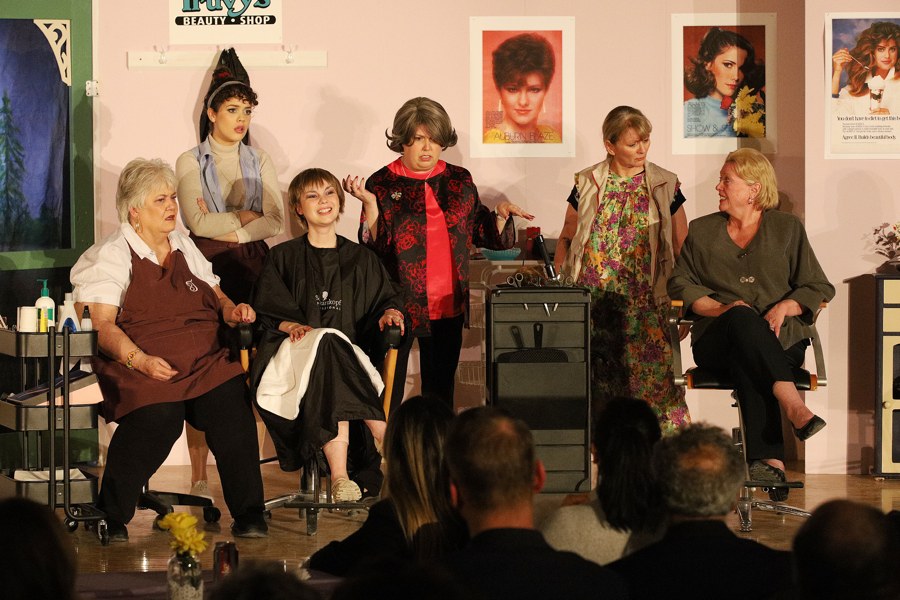 T H E   H O U S E K E E P E R
a comedy by James Prideaux
Directed by Kay Valentine    Produced by Sue Meacock & Peter Salt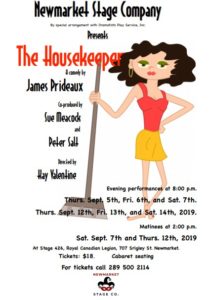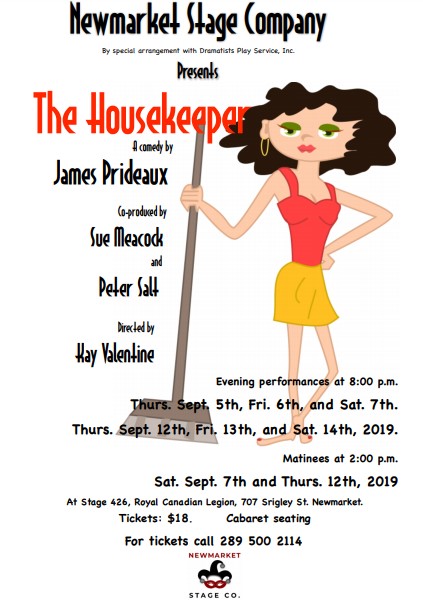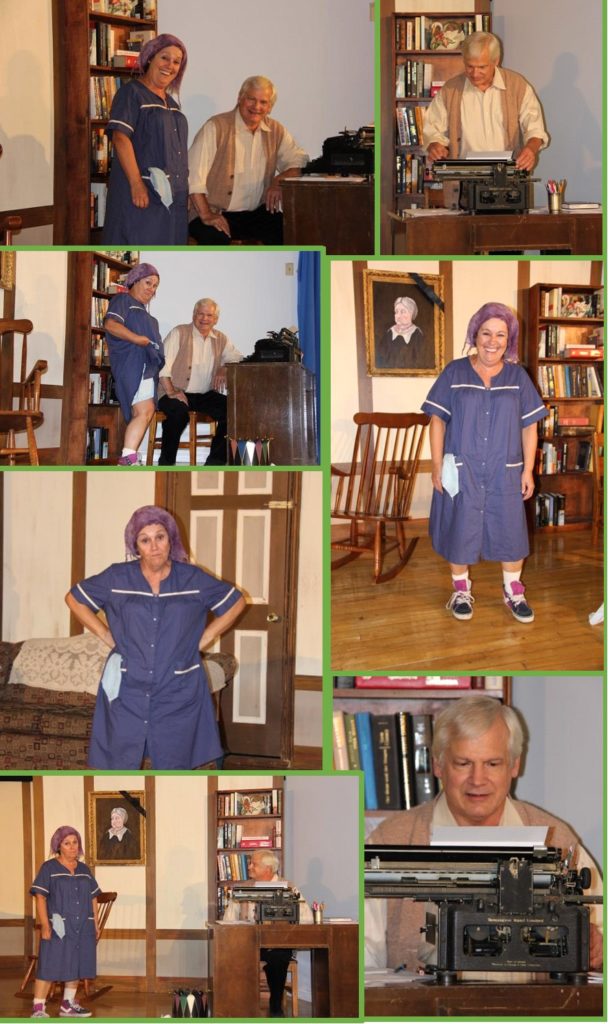 THE HOUSEKEEPER is a delightfully-hilarious production about a pompous self-styled writer (Dave Sansom) who is floundering after the death of his mother  employs a housekeeper (Lise Boily ). When the housekeeper arrives, he is taken aback by her flippant attitude. The contrast in personalities has super funny and unexpected results. 
THE ODD COUPLE (Female Version)
by Neil Simon
Directed by Teri Hallatt   —   Produced by Sue Meacock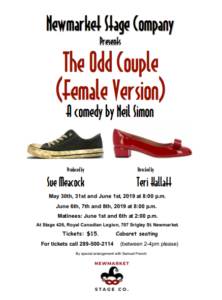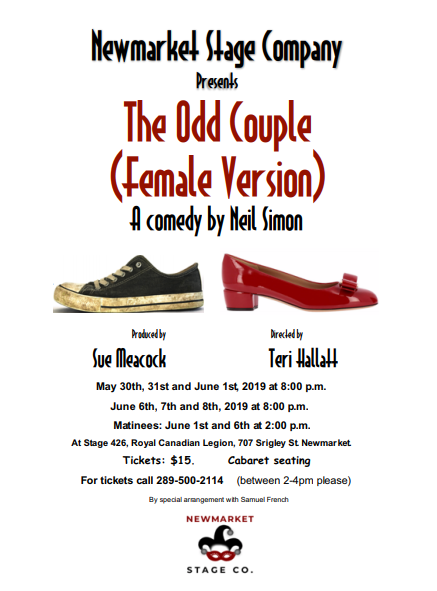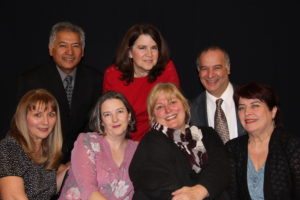 A hilarious female twist on THE ODD COUPLE      (Photo by Peter Salt)
The Cemetery Club
by Ivan Menchell
Directed by Teri Hallatt   —   Produced by Sue Meacock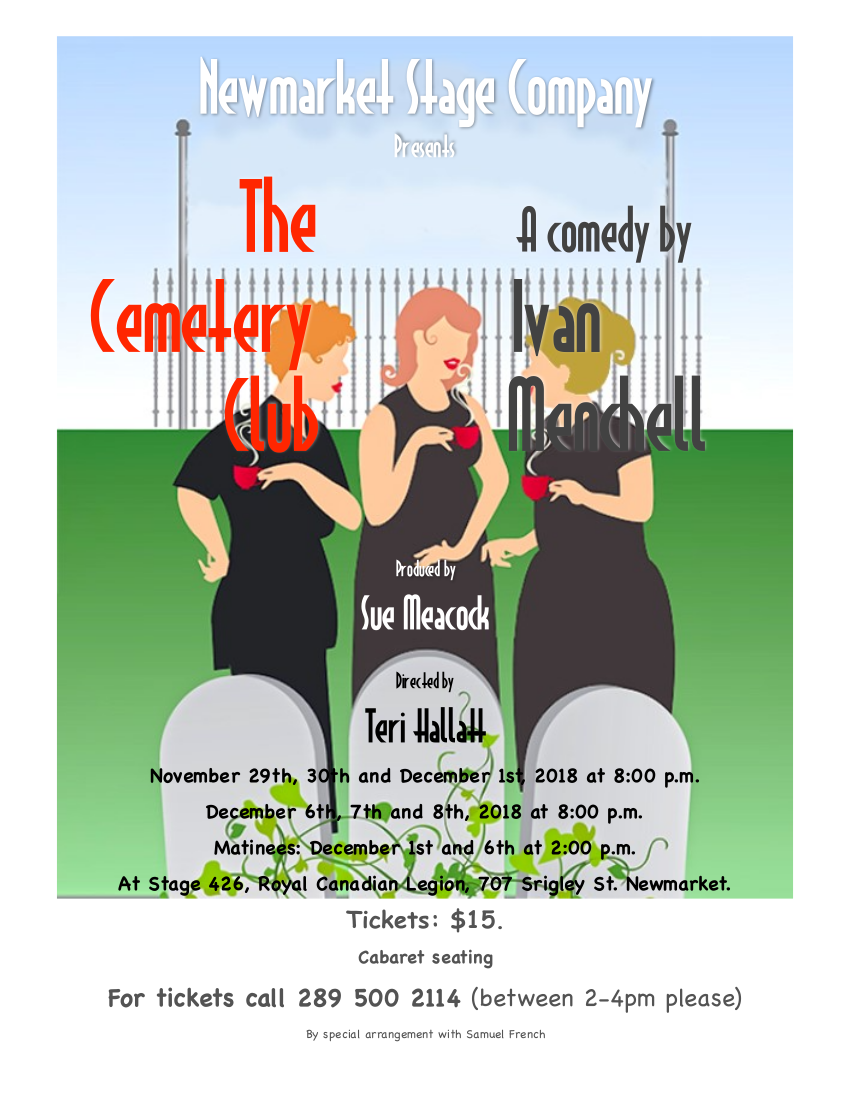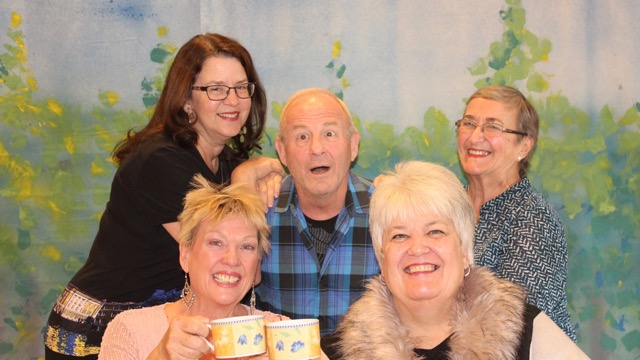 You just never know what twists lie ahead in life!  And that's what the hilarious and heart-warming, THE CEMETERY CLUB is all about – a chance meeting.  Three good friends who share one thing in common – their husbands have passed on.   (Photo: Newmarket Snapd)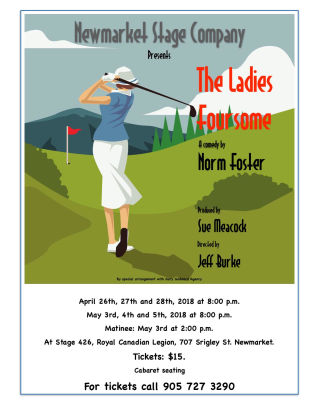 Directed by Jeff Burke       Produced by:  Sue Meacock
It's the day after the funeral of a friend, and three women gather for a round of golf in honour of their recently deceased playing partner. They are joined by a fourth woman, another old friend of the deceased that the other three didn't know about. During the game the women discuss life, love, men, sex, kids, careers..everything but golf. Many surprises, secrets and confessions come to the surface during this hilarious and heart-warming round of golf.   By special arrangement with Gary Goddard Agency.
 by Neil Simon
Directed by Teri Hallatt   —   Produced by Sue Meacock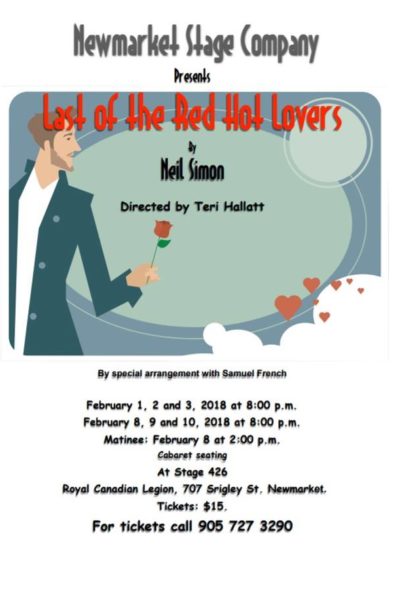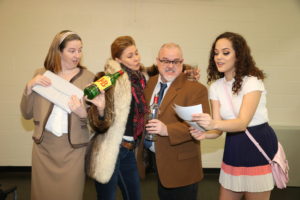 Barney Cashman is forty-seven, happily married, the father of three children, a successful businessman, and a man going through a midlife crisis. Barney has come to the realization that his whole life can be summed up in one word: nice. And Barney has realized that "nice" simply isn't enough. He wants to experience his secret fantasies and dreams at least once, and so Barney determines to have an affair.   (Photo Newmarket Snapd)
The Last Romance
 by Joe Di Pietro
A crush can make anyone feel young again — even a widower named Ralph who takes a different path on his daily walk leading to a second chance at love. "The Last Romance" is a heart-warming romantic comedy about the transformative power of love.   By special arrangement with Dramatists Play Services Inc.
by John Patrick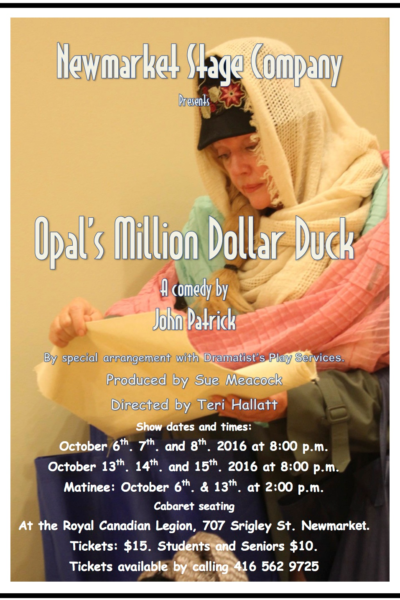 Produced by Sue Meacock     Directed by Teri Hallatt