ON THIS PAGE…
MAY 30th to JUNE 8th – THE ODD COUPLE, Female Version by Neil Simon
JUNE 10th – AUDITIIONS for THE HOUSEKEEPER by James Prideaux
JUNE 18th – NSC's ANNUAL GENERAL MEETING

NEWMARKET STAGE COMPANY
presents
THE ODD COUPLE, Female Version
by Neil Simon
Unger and Madison are at it again, only this time, it is Florence Unger and Olive Madison in this contemporary comic classic – the female version. The stage is set when the two very different friends decide to share an apartment – and the hilarity begins! Not to be missed!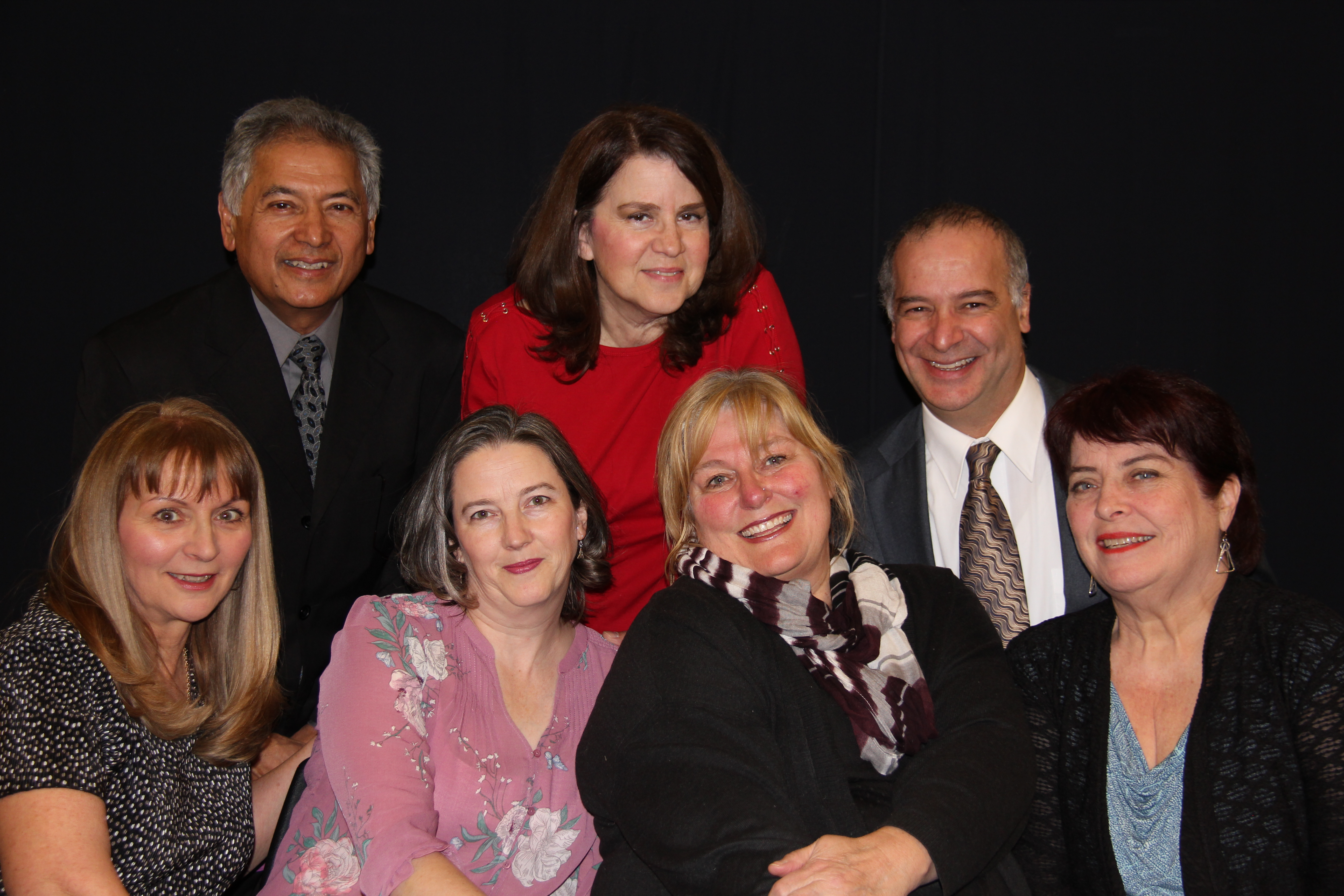 (Back) Rory Rodrigo; Marlo Alcock and Fabian Levy-Hara
(Front) Carol Dowell; Erin Wrightson; Julie Foster and Barb Jones
(Absent Denise Kennedy-Zahorodny)s
Produced by: Sue Meacock — Directed by: Teri Hallatt

Stage 426 – Newmarket Legion – 707 Srigley St. Newmarket
May 30, 31, June 1, 6, 7, 8 at 8pm
Matinees: June 1 and 6 at 2pm
With comfortable cabaret seating and refreshments are available. For more information, visit our website: www.newmarketstageco.ca
Tickets are $15 and available by calling
Box Office at 289-500-2114 (weekdays between 2 and 4 pm)
* THE ODD COUPLE, (Female Version) is staged by special arrangement with Samuel French Inc *
AUDITIONS – June 10th
Auditions for our upcoming production of THE HOUSEKEEPER by James Prideaux are being held on MONDAY JUNE 10th at 7pm at the MAGNA CENTRE (Mullock Drive) Room #1. (Show dates – September 5, 6, 7, 12, 13, 14 with two matinees 7 and 12.
This offbeat, zany comedy deals with the unlikely involvement which develops between a middle-aged, rather stuffy bachelor and the eccentric bag lady he hires as a housekeeper. Floundering a bit after the death of his aged mother, MANLEY, a self-styled literary artist, engages a housekeeper, ANNIE to look after his home. Their relationship progresses rapidly from initial reserve to active hatred. The rest is history.
ANNUAL GENERAL MEETING
Tuesday June 18th at 7pm
NEWMARKET LIONS COMMUNITY HALL
200 Doug Duncan Drive
There will be a presentation on just what fabulous work NSC has done this past year, as well as our upcoming plans for the new theatre season. We will also be holding elections for the 2019-2020 Board of Directors. We needs new faces, so please plan to attend. Refreshments and nibbles will be served