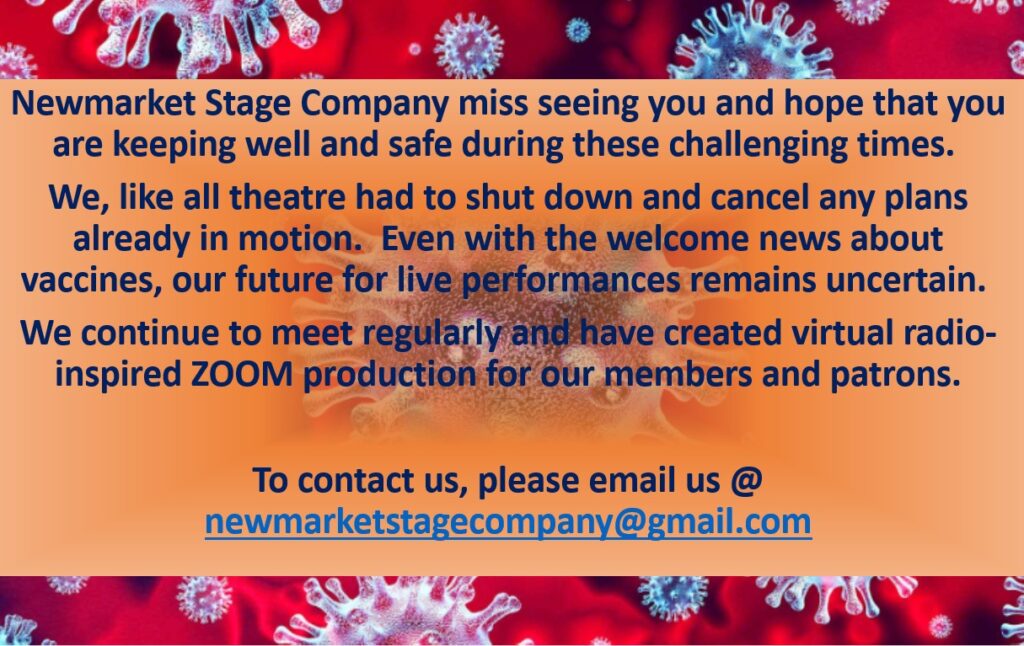 WE WILL OPEN OUR DOORS AGAIN!!
NSC donates to INN FROM THE COLD, York Region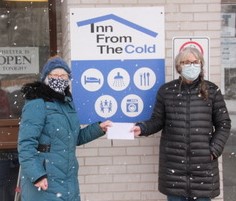 NSC presents Virtual Radio Shows
Our board is committed to staying in touch with our members and patrons by offering live "classic radio inspired shows" via ZOOM. We have had three presentations since October of 2020. Due to its popularity, we have had to add an additional show to accommodate. Our next production will be presented on April 9th & 10th. If you are interested in attending one of our free presentations, please contact newmarketstagecompany@gmail.com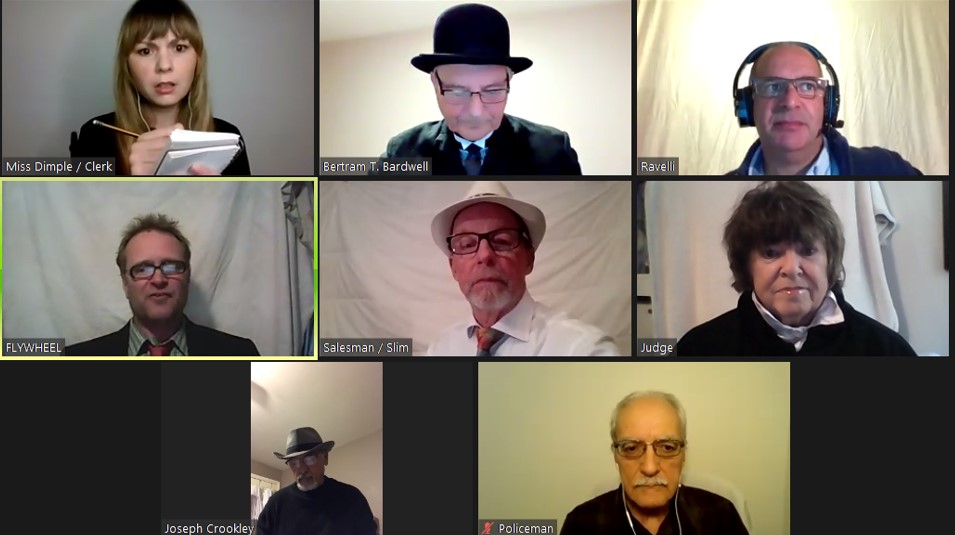 CONGRATULATIONS from ACT-CO!!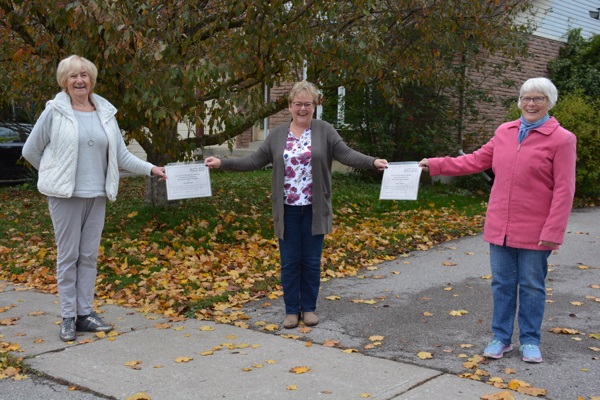 NSC GIVES BACK TO THE COMMUNITY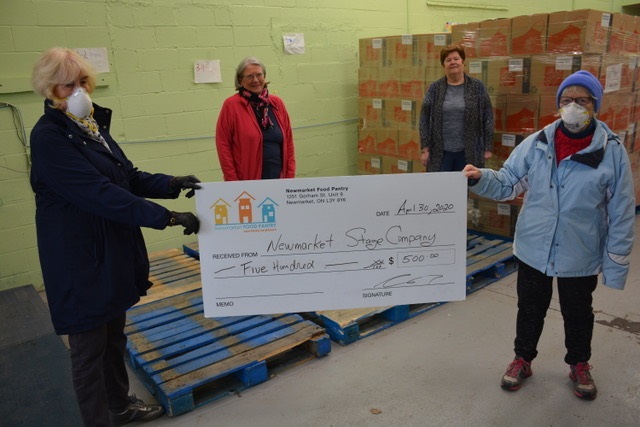 NSC DONATES TO DIABETES PROGRAM