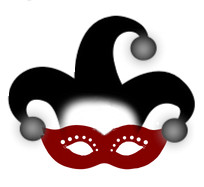 Newmarket Stage Company – Annual General Meeting
–Not To Be Missed!!–
Are you a future thespian? Would you like to take part in reading plays or computer graphics? Or how about set construction, lighting, sewing or stage managing? All of these theatre roles are available with the venerable Newmarket Stage Company (NSC), including 'acting'!
And, the Newmarket Stage Company welcomes new members, including youth and those interested in assisting or learning new skills with an active acting troupe. The NSC is even planning on holding several workshops over the theatre season for new members!
Those with a spark of interest are welcome to the venerable Newmarket Stage Company's Annual General Meeting on Tuesday, June 18, 2019 starting at 7:00 p.m. at the Lions Community Centre, on Doug Duncan Drive in downtown Newmarket.
There will be a presentation on just what fabulous work the Newmarket Stage Company has done in the past year, upcoming plans for the new theatre season, and an election of the 2019-2020 Board of Directors.
In the recent year of plays, the community-based Newmarket Stage Company has revitalized theatre in Newmarket and is looking for people to help create the 'Magic of Theatre' in our town and become an active member. Just look at the outstanding success of 'The Cemetery Club'!
The NSC is already planning its upcoming season and needs new faces so it can 'hit the boards' running with its first play this September. Refreshments and nibblies will be served at this very important Annual General Meeting! Plan to attend!